Board of Directors and Management Team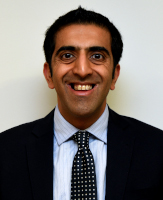 Hirander Misra is also the Chairman and CEO of GMEX Group (GMEX), a leading innovative Fintech firm enabling digital capital markets. GMEX is one of the Top 10 leaders of blockchain technology in the All Party Parliamentary Group 2018 report on the UK Blockchain industry with Hirander a leading influencer. He is also In LATTICE80's Top 100 influencer list for the UN Sustainable Developments Goal agenda for pioneering blockchain technology solutions. He is featured in the Financial Technologist 2019 list of the 50 most game changing founders of Fintech companies for GMEX Group. He is also part of the Mauritius Financial Services Commission task force on Digital Finance.
Hirander is also a Partner of Digital Partners Network, which provides tailored professional services to meet the demands of disruptive businesses, which focus on automation, digitalisation, use of artificial intelligence (AI) and blockchain technology. This includes the Digital Investment Fund (DIF).
He is also Chairman of MINDEX, the Mauritius based International Derivatives and Commodities Exchange and Founder & Co-Chairman of FinComEco, a fully integrated Financial & Commodities Ecosystem providing services, financing, capacity building and enablement solutions to help improve the livelihoods of Sub Saharan African farmers using blockchain.
He is additionally a Board Director of DAG Global, whose mission is to bridge traditional financial services with emerging digital assets as a digital merchant bank.
Formerly, he was the COO and Co-Founder of Chi-X Europe Limited, being instrumental in taking the company from concept in November 2005 to reality with the launch and ongoing development with a successful exit to Bats Global Markets for $365M.
Tony is also Group CIO of GMEX Group Limited, CEO of GMEX Technologies and MD of GMEX Innovation Limited. Prior to GMEX, Tony led the strategic initiative to realign the technology team and build a 'Next Generation' stock exchange at PLUS Markets and launched LiquidityHub a Fixed Income platform to serve the Interest Rate Swaps market. At Evolution Consulting, he built a successful financial services consultancy with over 100 staff and their own software product.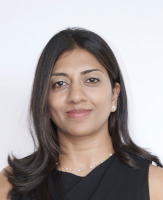 Jessica was called to the Bar of England and Wales in 2004 and to the Bar of Mauritius in 2007. After completing her pupillage at the prominent reinsurance set 7 Kings Bench Walk Chambers in London, she practised as a Barrister on the London Circuit for a number of years. She then moved to Cape Town, South Africa, to work for a private equity group of which she became the Managing Director. During this time she served as a director for various companies in a variety of fields including hotels & leisure, renewable energy and financial services. She has principally an advisory legal practice ranging from involvement in major cross-border transactions, tax structuring, insurance & re-insurance, insolvency/bankruptcy and corporate law.
Jessica is a member of the Society of Trust and Estate Practitioners, UK (STEP), a member of the Mauritius Institute of Directors (MiOD) and a member of the Chartered Institute of Arbitrators, UK (CIArb).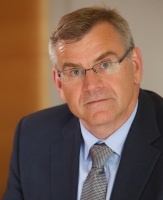 Scott has extensive experience in both traditional and blockchain based market infrastructure. He has seen and managed the transition from floor trading through to electronic trading and has been a key of various firms from niche broker dealers to building new central market infrastructures. This has included closure of a floor presence, bringing all the business 'upstairs', joining new electronic markets and being amongst the very first firms to offer and risk manage direct market access in the new electronic trading environment. The precursor to the commoditised DMA that is available today.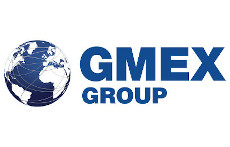 GMEX Group (GMEX) offers sustainable digital solutions for the new age of global markets. The firm is a leading global provider of multi-asset exchange trading and post-trade software/software as-a-Service (SaaS) market infrastructure solutions and 'network of networks' digital platform services. GMEX addresses end-to-end regulatory and contract environment needs for issuance, trading, clearing and settlement across exchanges and across multiple asset classes including traditional, digital and hybrid assets, including carbon credits and ESG real-world assets. It is the winner of:
Best Global Hybrid Finance FinTech Company' – 2022
Best Solution for Trading Digital Assets' – 2023
Most Influential Financial Technology Firms of 2023 – 2023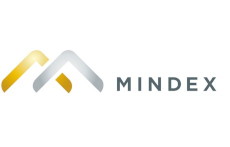 MINDEX is a Mauritius based International Derivatives and Commodities Exchange. A commodity exchange based to become:
● The access point for ethically sourced Gold from Africa.
● A trusted market for Gold.
● A complete ecosystem for Gold from the mine to the buyer with tracking using blockchain technology.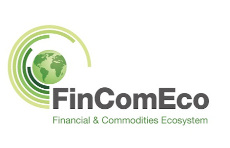 FinComEco aims to improve food security and economic diversity by providing the most current business and technological solutions tailored for each country whilst providing economic growth opportunities to all participants, from the local smallholder subsistence farmer upwards in a commercial manner. As previously proven with our successful engagement with the Agricultural Commodity Exchange for Africa (ACE) in Malawi — our solution of leveraging and enhancing the current logistics, warehousing and standards within Africa (and eventually other countries) establishes a fully vitalised agricultural ecosystem efficiently linking supply and demand.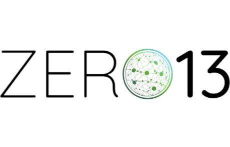 ZERO13, a venture by GMEX, is an automated AI and blockchain-driven international carbon exchange, registry and aggregation hub ecosystem. The ZERO13 Hub provides a Platform-as-a-service, which offers a distributed point of entry for digital issuance, trading and settlement of carbon credits and real-world assets such as ESG securities. ZERO13 Hub connects multiple international carbon exchanges, registries, custodians and ESG project owners globally for supply verification, transparent pricing and real-time settlement using APIs and across blockchains enabled by ZERO13 Chain ('Pyctor').